Learn The 3 Easy Steps To Get Lasting Weight Loss
(Without Dieting and Depriving Yourself)…While Enjoying Carbs!
Feel Like Restricting Carbs Or Food X Is The ONLY Way To Lose Weight?
 No Fluff, Jam Packed 40min Training
You'll Learn How To Lose Weight And Keep It Off
The 3 STEP system for lasting weight loss that doesn't include dieting and deprivation. My clients have lost up to 20lbs in 3 months (plus more after) using this method.
Why carbs aren't your enemy and how restricting carbs doesn't help with weight loss.
The mythbusting science behind how restricting carbs actually prevents you from reaching your weight loss goals.
Why generic diet plans set you up to fail and what to do instead.
How to save your time and energy by avoiding the 3 most common mistakes that prevent you from lasting weight loss and the steps you can take to reach your weight loss goals.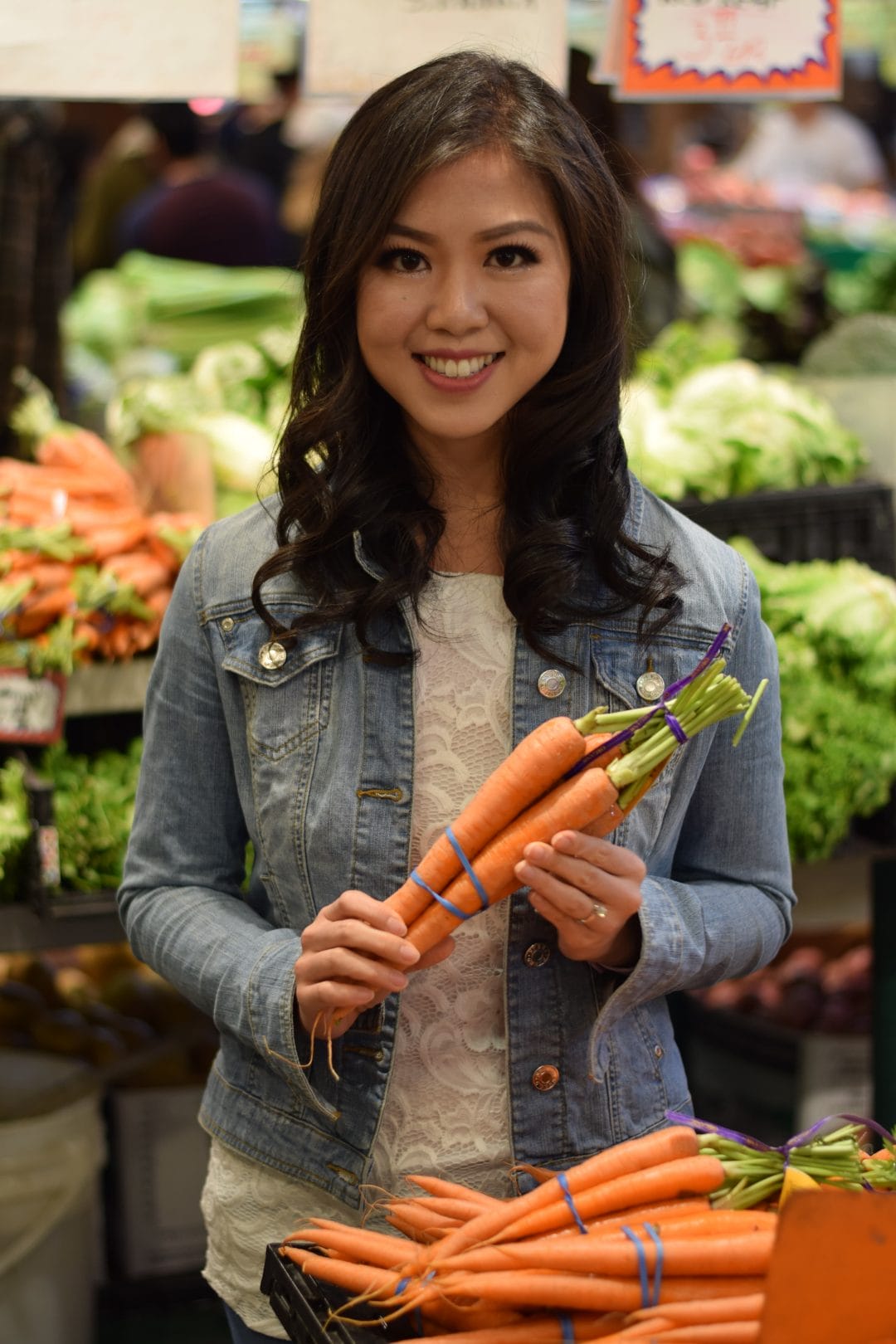 Hi, I'm Adrienne, Registered Dietitian…
I teach busy professionals how to sustainably lose weight and change their mindset about food, forever! No more dieting…eating right to lose weight and keep it off becomes a lifestyle. 
I have over 7 years of experience as a registered dietitian and have successfully coached thousands of clients to reach their healthy eating and weight goals.
I'm excited to share my expert knowledge and experience with you in this training!
If you've been struggling to lose weight for years, frustrated with being on and off diets, spent too much time on Google searching for the next new weight loss plan, and are ready for a lifestyle change to keep the weight off for good- then this training is for you!
Adrienne Ngai, Registered Dietitian, Certified Diabetes Educator, MSc.

What My Clients Have To Say
I did a lot of research on different dietitians/nutritionists prior to choosing Adrienne. She was always my number 1 choice but I thought I'd look around to see what else is out there. Many of the professionals I contacted did not provide the commitment that Adrienne provides.
Adrienne is there with you every step of the way, every meal, providing fantastic feedback. Other professionals have the mentality of "you eat this a lot so we'll need to cut this out cause it's not good." Adrienne, however, has the complete opposite approach. I love pizza and cheesy foods – she helped me create a fulfilling/satisfying meal plan that incorporates all that for me. A diet plan with pizza!!! Sounds too good to be true but she makes it happen.
She really does care about her clients and wants to make sure they're not feeling deprived and its a doable lifestyle change.
I'm beyond happy I decided to go with Adrienne – this change is extremely sustainable and flexible, but super effective. Thanks Adrienne!!! You're the best! 🙂
If you're looking to stop yo yo "dieting" and ready to learn how to incorporate all of the foods you love into your lifestyle, lose weight slowly and sustainably, end your negative relationship with food and make small habit changes that lead to long term mindset changes, Adrienne is for you. She will not make you eliminate any foods, instead she coaches you on how to be mindful about your eating, lose weight safely and in a healthy way, and change your narrative around food/dieting/body image and weight loss.
I would recommend people who are seriously looking to change their lifestyle and be a healthier version of themselves to reach out to Adrienne with an open mind, and commit to the process. She's educated, empathetic, and will not give you a cookie cutter plan. She holds you accountable, while being non-judgemental and encouraging.
I lost 16 pounds in 12 weeks and feel confident about keeping it off and maintaining my new healthy weight, and most importantly, I've learned the tools needed to feel in control, at all times, of my weight and my mindset.