Who says you can't eat cookies for breakfast? 
I'm sharing with you this super easy, 4 ingredient breakfast cookie.
These cookies are a great breakfast and on-the-go snack or meal option! They are packed with ingredients to keep you feeling satisfied and fuller, longer.
Each cookie is only 95 calories and has 2g fiber and 2.5g protein. 
I enjoy 3-4 of these cookies for breakfast and it keeps me going until lunch time. 1-2 of these cookies also make a perfect, filling snack!
They're also perfect to bring on hikes, bike rides, or camping trips.
This delicious, easy recipe only uses 4 simple ingredients:
Oatmeal is a whole grain that is rich in soluble fiber. Soluble fiber helps reduce cholesterol and keeps you staying fuller, longer.
Peanut butter is packed with healthy fats, protein, and is delicious!
Bananas add natural sweetness and fiber ?
And chocolate chips- just deliciousness!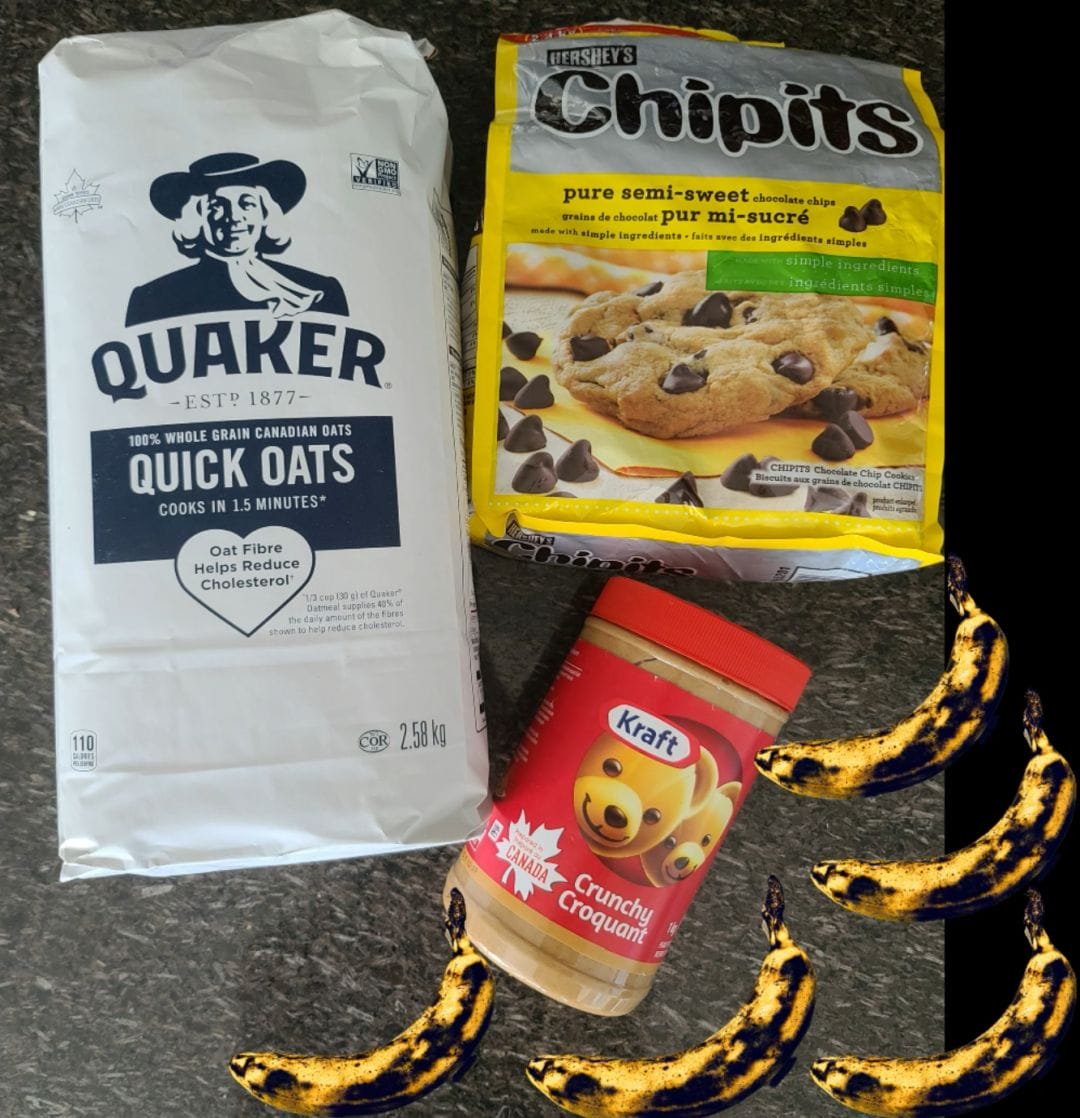 Easy Breakfast Cookies
Ingredients:
5 small ripe bananas
2 cups quick oats
1/2 cup peanut butter
1/4 cup chocolate chips

Makes 23 cookies.