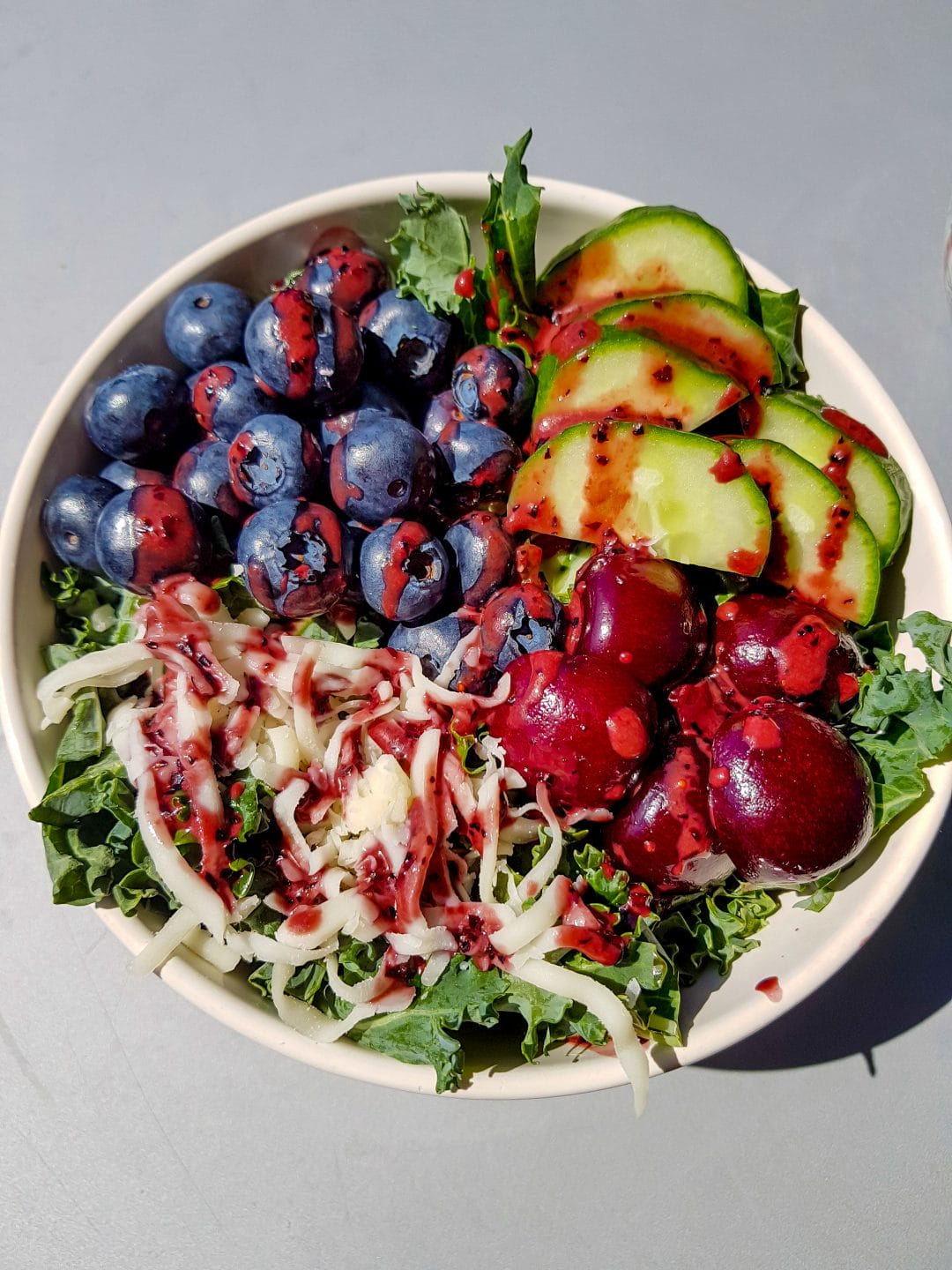 Blueberry season in BC is coming to an end soon, but I still wanted to share my favourite and super easy blueberry salad dressing recipe- which you can still use frozen berries for! If you've seen my Instagram posts, you know how much I love blueberries. They're delicious, sweet, fibre and antioxidant-rich and is the perfect treat when I need one. My husband and I went to a U-Pick farm during the summer and picked 11lbs of berries and finished it just by snacking on them in 2 weeks.
Although I've been eating them straight from the pail, I also love how blueberries are so versatile in cooking and baking. Today I share with you my super easy 4 ingredients blueberry vinaigrette recipe that goes perfectly on any bed of greens. I had my dressing on a bed of kale with more blueberries, BC cherries (that I also picked up from the local farm), cucumbers, and cheese (I used shredded mozzarella but crumbled goat or feta cheese would be a great option!).
2-minute, 4 ingredient blueberry vinaigrette dressing:
½ cup blueberries (fresh, washed or frozen, thawed)
1/3 cup olive oil
1 tsp maple syrup (optional)
Black pepper, to taste
Directions:
Add ingredients into blender and blend. Keep in fridge for a few hours for best results.