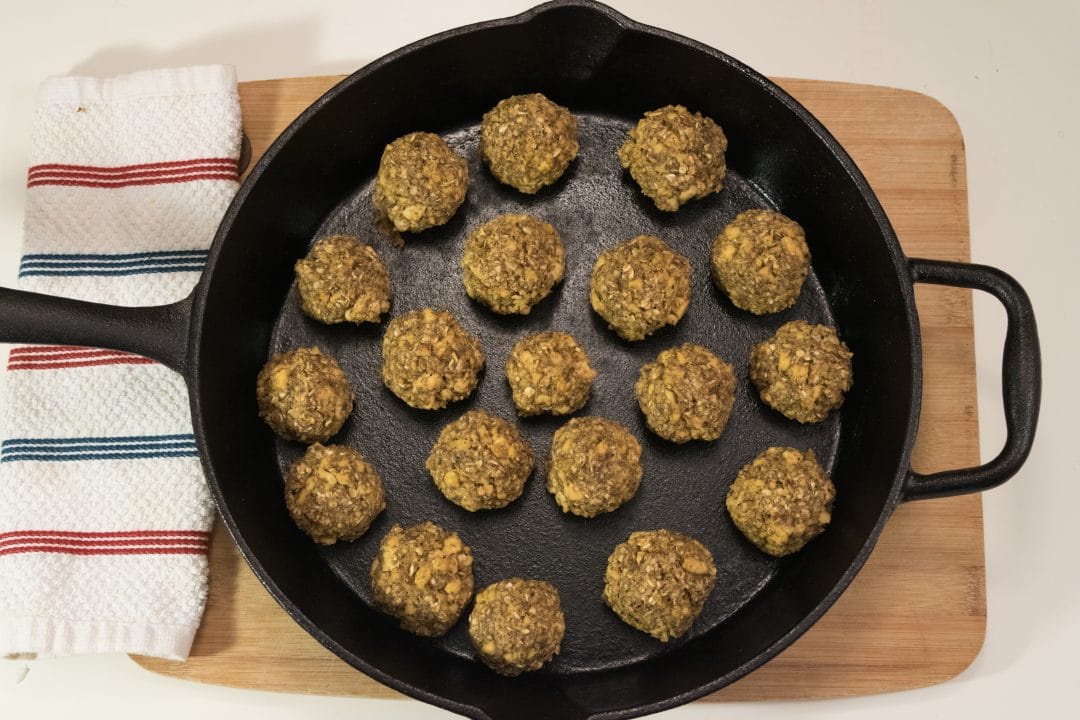 I was inspired to make these vegan, gluten-free, tofu meatballs when I ordered something similar from a vegetarian restaurant during my summer trip with friends to Alberta. Upon my first bite from my spaghetti and "meat"ball order, I couldn't tell it was meat-less and vegan. It was amazingly delicious! So of course, I had to come home and experiment in my kitchen. What I came up with was an exact replica- hooray!
It's fun to experiment in the kitchen. When I cook, it's like active meditation for me. I leave all of my worldly problems behind and I feel that I am in my element. Cooking allows me to be creative and share my creation with those I love, and now the world! Haha. And who doesn't love food?!
Anyways, these "meat"balls were a hit with my hubby, the biggest meat-eater I know, my family, and my co-workers. It looks like meat, has that "meaty" texture and holds together really well. My hubby was popping them in his mouth right out of the oven.
The mushroom in the recipe gives the meatballs a meaty texture and umami taste (like meat!), the oatmeal holds things together, and the nutritional yeast just adds that cheezi-ness (and vitamin B12)! The tofu provides the plant-based protein. I talk more about the nutritional benefits of each in my first ever YouTube video, below- check it out!
It was quicker (less cook time!) to make than traditional meatballs- because who has time to sit around and make meatballs all night?!
I used these meatballs in my tomato pasta dish and also my veggie soup. You can you these meatballs in your favourite meatball-containing recipe!
This is post-forming into balls and pre-baking. They roll into balls very easily!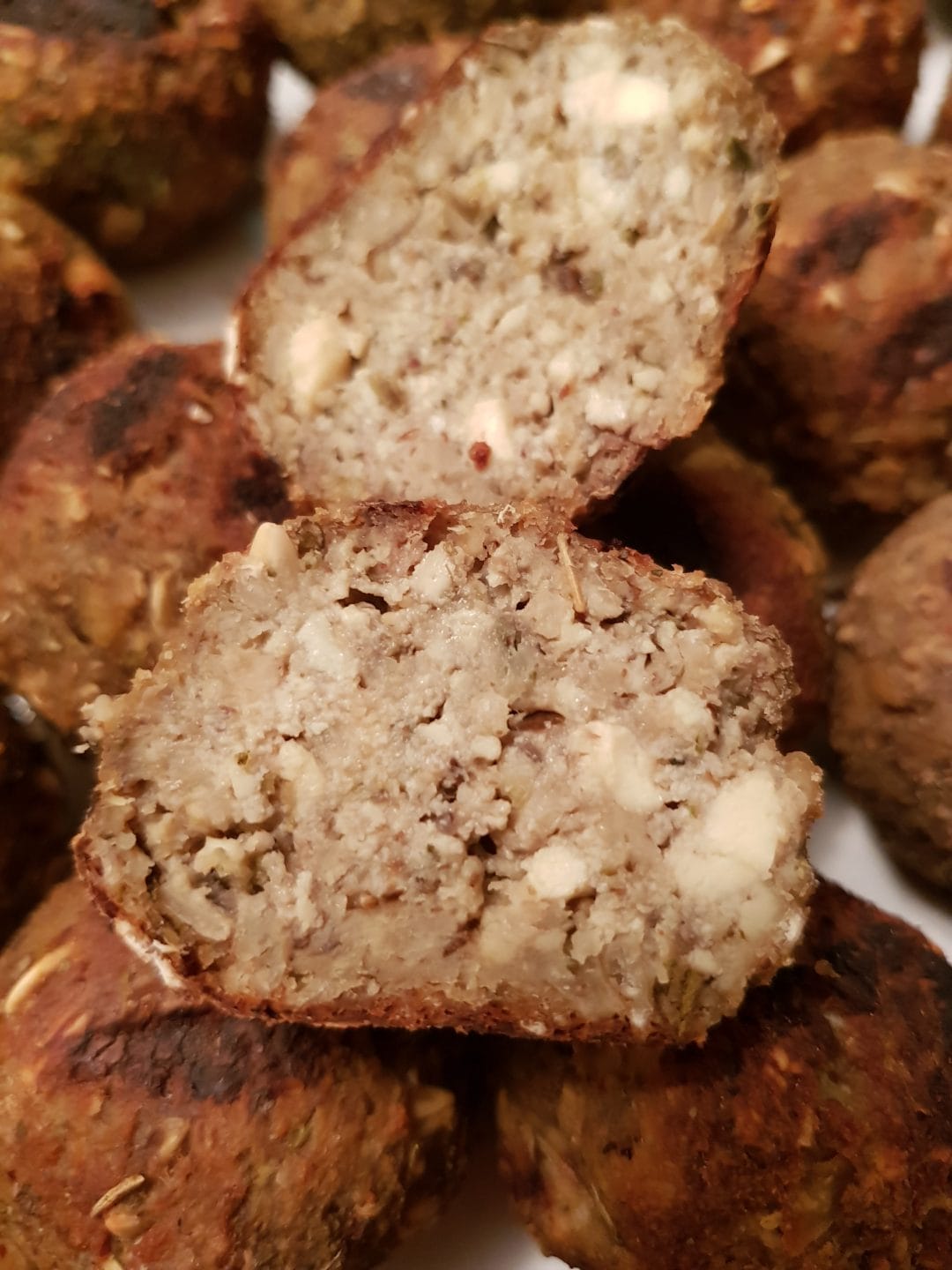 Vegan, Gluten-Free, Tofu Meatball Recipe:
1 package (350g) of tofu, extra firm
1 package (200g) of white mushrooms
1 medium onion
6 cloves of garlic
1 Tablespoon vegtable-based oil
1.5 cups of quick oats
1/4 cup nutritional yeast
1 teaspoon of salt
2 Tablespoons Italian seasoning
1/2 tsp black pepper
1. Preheat oven to 425F.
2. Remove tofu from packaging and place on a plate. Place a heavy object (like a pot containing a heavy object (water or books)) to press tofu to remove excess water for at least 30 minutes.
3. Using a food processor, puree mushrooms, onions, and garlic.
4. Heat a plan over medium heat and add oil. Cook pureed mushrooms, onions, and garlic on a pan to remove excess liquid (approx 8-10 minutes).
5. Crumble pressed tofu, by hand, into a large bowl. Texture should resemble feta cheese.
6.Add cooked veggies, oats, nutritional yeast, Italian seasoning, salt, and pepper and mix together with tofu until combined.
7. Roll into 1-inch balls.
8. Place on cookie sheet and bake for 20 minutes.
Makes about 15-16- 1″inch meatballs.
Enjoy!